Our corporate restructuring services not only improving clients' financial position, but also helping them in business expansion successfully. Our advisories involve changing the way the company is managed, addressing debt-service and financing strategies, going into a new market or changing the company's product or service. We also work closely with our client to make sure the full understanding of business model to tackle the internal control and operational weakness in such restructuring.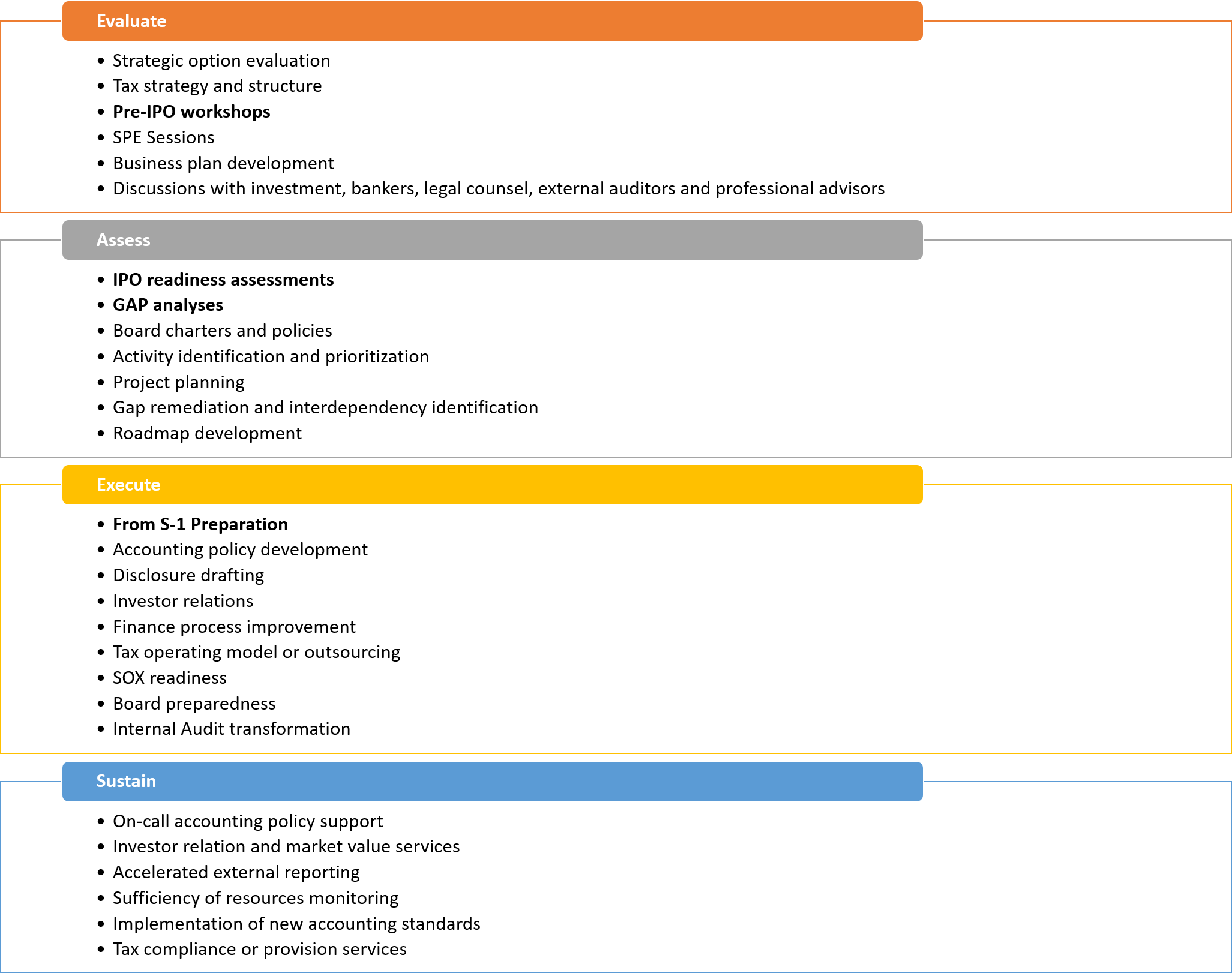 Initial Public Offering (IPO)

Strategies for going public and being public
The market for IPOs can be volatile. Favorable conditions for going public can vanish as quickly as they arise. Careful pre-IPO planning is critical. The plan must consider the tasks and the timing of the tasks required to go public and operate in public. The company must be prepared to perform in the glare of the public spotlight.
For privately held companies, "being public"–choosing to act as a public company–may yield tangible, financial value regardless of whether or not there is an IPO in the works. The preparation that goes into being public provides a strong foundation for managing the company well and may produce the benefits of:
An effective and efficient finance function
Improved decision-making support
Value driving internal controls
Risk mitigation
If you are considering taking your company public, or playing a role in an initial public offering, consider the impact on all areas of the company to create the competence, confidence, and performance to maximize the value of the IPO.
Share New Asset Services Limited all rights reserved 2018